IOAR URKIRI ARREITUNANDIA (1st PART OF THE INTERVIEW)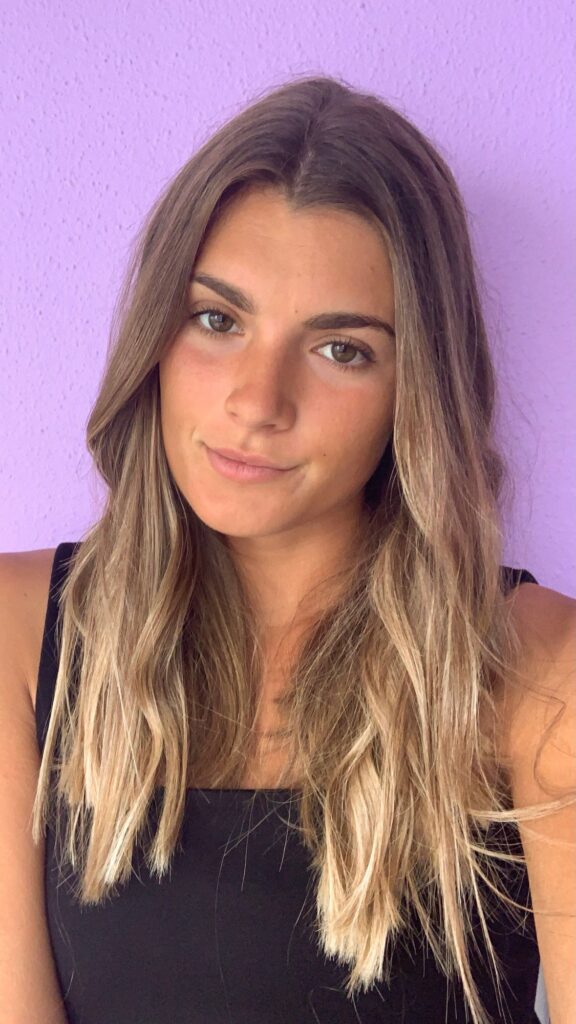 Ioar Urkiri Arreitunandia (Mutriku, 1999) is a long and successful swimmer. Since September 2021, she is the coach of Ondarru Swim Team and manages the training of 90 young people.
1- You started in Ondarru Swim Team. What has been your trajectory?
Yes. I started in Ondarru Swim Team in the 2006/07 season and in 2010/11 I finished that stage. Until then, I followed the same trajectory of our swimmers, that is, participate in the different championships that are included within the program of School Sport, trying to improve their own brand in the different competitions.
2- You have had unique moments. For example, in the Basque Country Championship of 2011, in the 100 and 200 freestyle you got the gold medal and in the 100 backstroke the silver medal. What would you talk about?
It'll always be a nice memory for me. However, I have to admit, that at that time I did not give the importance they really have to the medals you mentioned. Now, working as a coach, I have realized how valuable it was what I once got.
3- Another great moment. In the Basque Country Championship 2013, in the junior and absolute category 200 style you got two gold medals and 200 freestyle and 100 backstroke you got two silver medals. What would you mention about that moment?
Another good memory that helped me to regain the confidence that at one point I was losing in myself. The level of the rest of the swimmers, like the level of oneself, improves over time, so staying up is not an easy task. Managing this situation well is essential.
4- With what results do you feel especially proud?
Now with all of them. Before maybe my answer was not the same and I would highlight the results I obtained in the seasons 2010/11 – 2011/12 in Bizkaia, Basque Country and Spain, but now, seeing how hard my career was, I am proud of everything I have done.
5- You took the jump from Ondarru Swim Team to Eibar Swimming Club. What are the differences between the two teams?
That's right, in September 2011 I became a member of Urbat Swim Team, where after 5 wonderful years, I ended my stage as a swimmer. Based on my experience, without a doubt, the biggest difference between both teams is training. Number of meters per week: Ondarroa 2-3 KM (4 days)/Eibar 5-6 KM (6 days). As for the facilities and material: Ondarroa 1 lane for 15 people, part of a court for dry training, and not a very good material for swimming. Eibar 2 lanes for 15people, mini gym for dry training, and good equipment for swimming.
6- Who have been your coaches and what would stand out from each one?
In Ondarroa Joan and Maite García and in Eibar Edu López. In Ondarroa, they taught me a good technique and in Eibar, they taught me how to work resistance.
7- They say that swimming is a hard sport. How is a normal week of training?
Yes, very. I would define this sport as: discipline.
8- There is a close relationship between women and swimming. How have you lived it and how are you living it as a coach, this bond?
As a woman I have to admit that in this sport the relationship between boys and girls is essential. Together we have a good time and we feel important, unlike many other sports, in which we train and compete together.
9- Besides swimming, what sports do you practice?
When I was in Ondarru Swim Team I made athletics in Elgoibar, but when I went to Eibar I left it because I had to train every day and I did not have time to practice both sports. Today, I swim on my own (Monday and Friday).
10- For young people who train with you, what would you recommend?
Constancy and trust. They say that impossibility is achieved through work. I would recommend that you trust yourself and fight to get what you want.